HTC Inspire 4G AT&T Review
Introduction: A few months back, around the time of my birthday, I got this exciting new phone: An HTC Inspire 4G. Costing almost $600 off-contract (I paid about $100 with a 2-year data plan contract with AT&T), I hoped this expensive device was worth the money and I hoped it wouldn't be damaged or stolen like the fate of the various iPhones I've had. But enough about me, and let's get started! And by the way, since this is Hardware Insights' (did I put the apostrophe in the right place?) first phone review, I'll just sort of make up the format as I go…

Tech Specs:
1GHz CPU (Qualcomm QSD825) | 768MB RAM | 4.3" WVGA display | 8MP camera | Bluetooth 2.1, WiFi b/g/n | Android 2.2 Froyo | AT&T HSPA+ | 5.78 ounces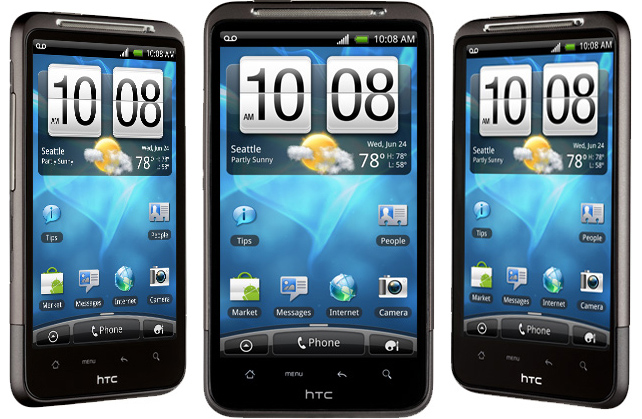 General:
Let's start with some pictures of the device. (Click to enlarge). [pictures: back, ports, top, etc.]


Included Accessories:
The HTC Inspire 4G includes a USB wall charger, a USB cable, along with a manual and a warranty booklet.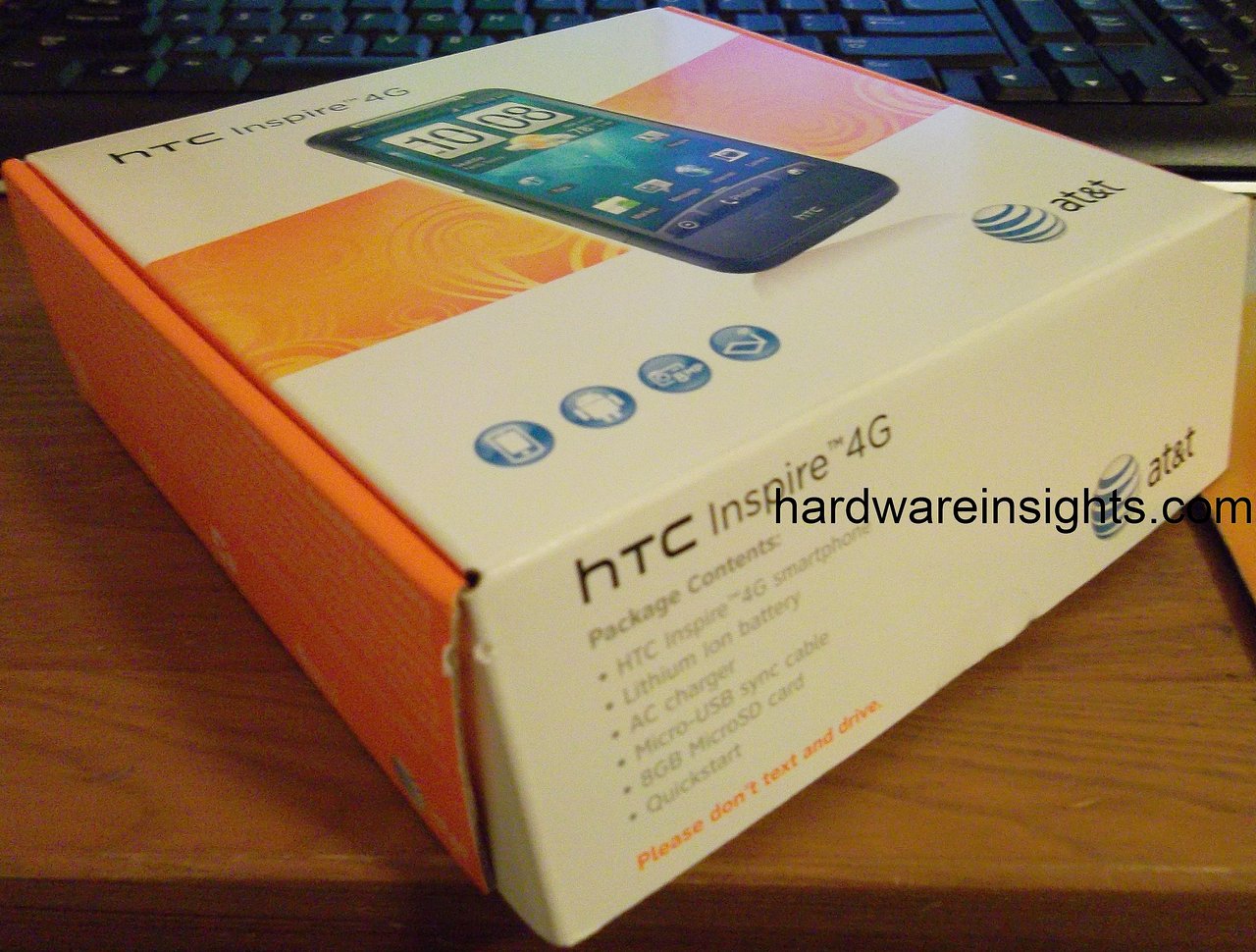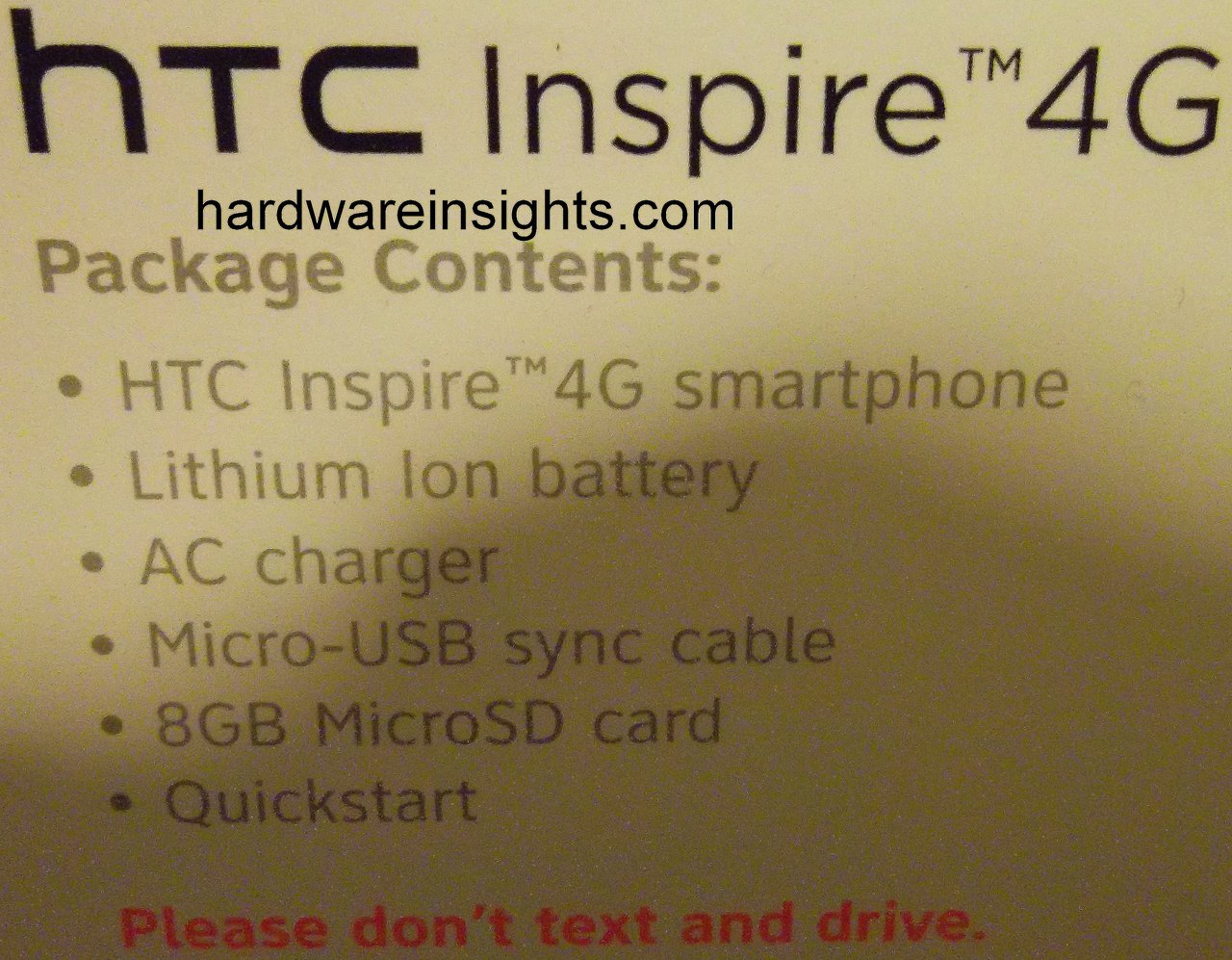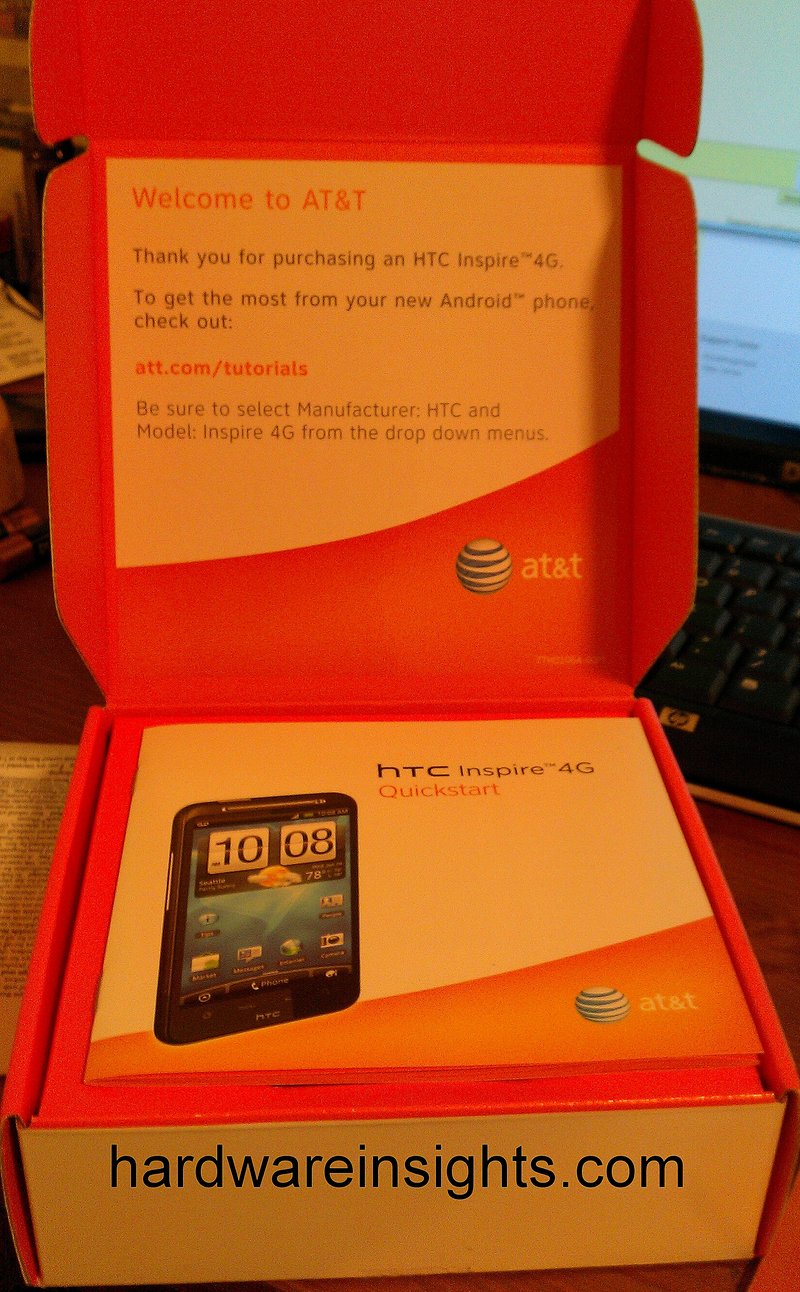 The Manual:
The intructions manual included with the HTC Inspire 4G is very good. It has some in-depth explanations on a few things. I'll post them here to save me some typing: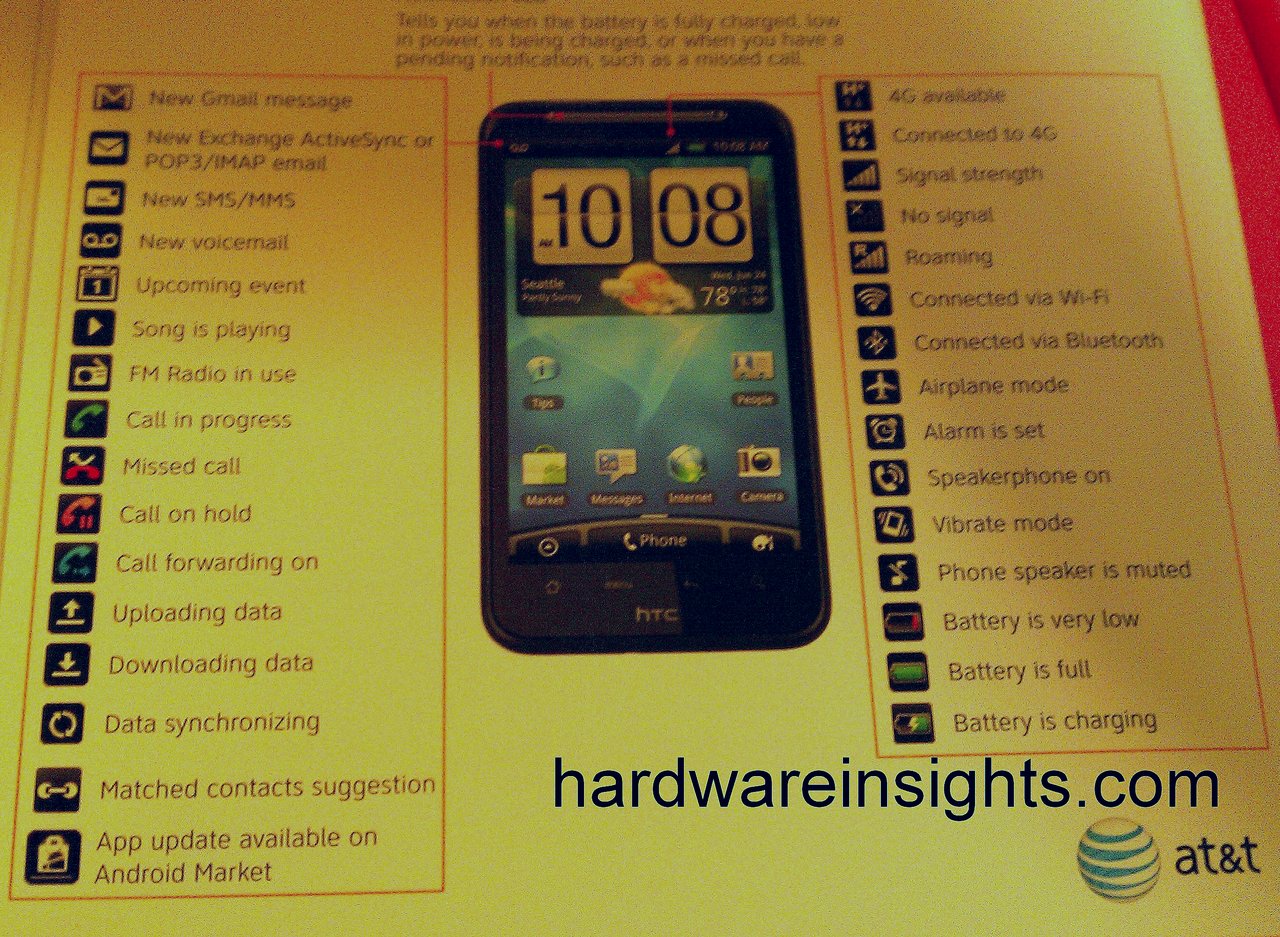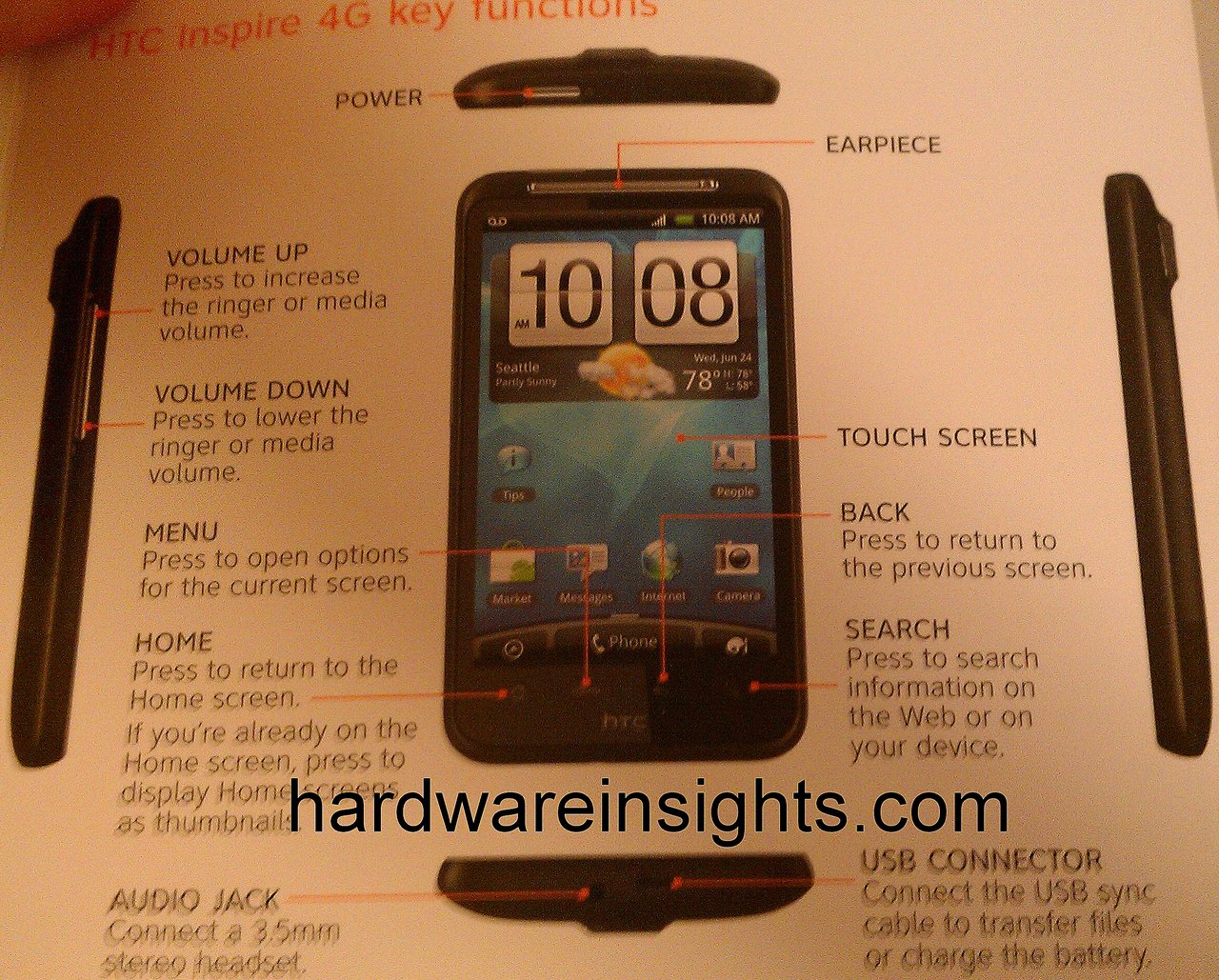 Build Quality:
This phone feels like a brick. That can be a good thing or a bad thing, (I'll talk about that later), but overall it seems sturdy. Unfortunately, the way the battery cover is designed and the sliding cover that you remove to get to the SIM and Memory Card is designed, it's a little bit stupid, (see picture below).The only other nuisance is that this phone is absolutely huge (especially with the case I have it in), so it almost doesn't fit in my pocket and it's not very easy to hold sometimes.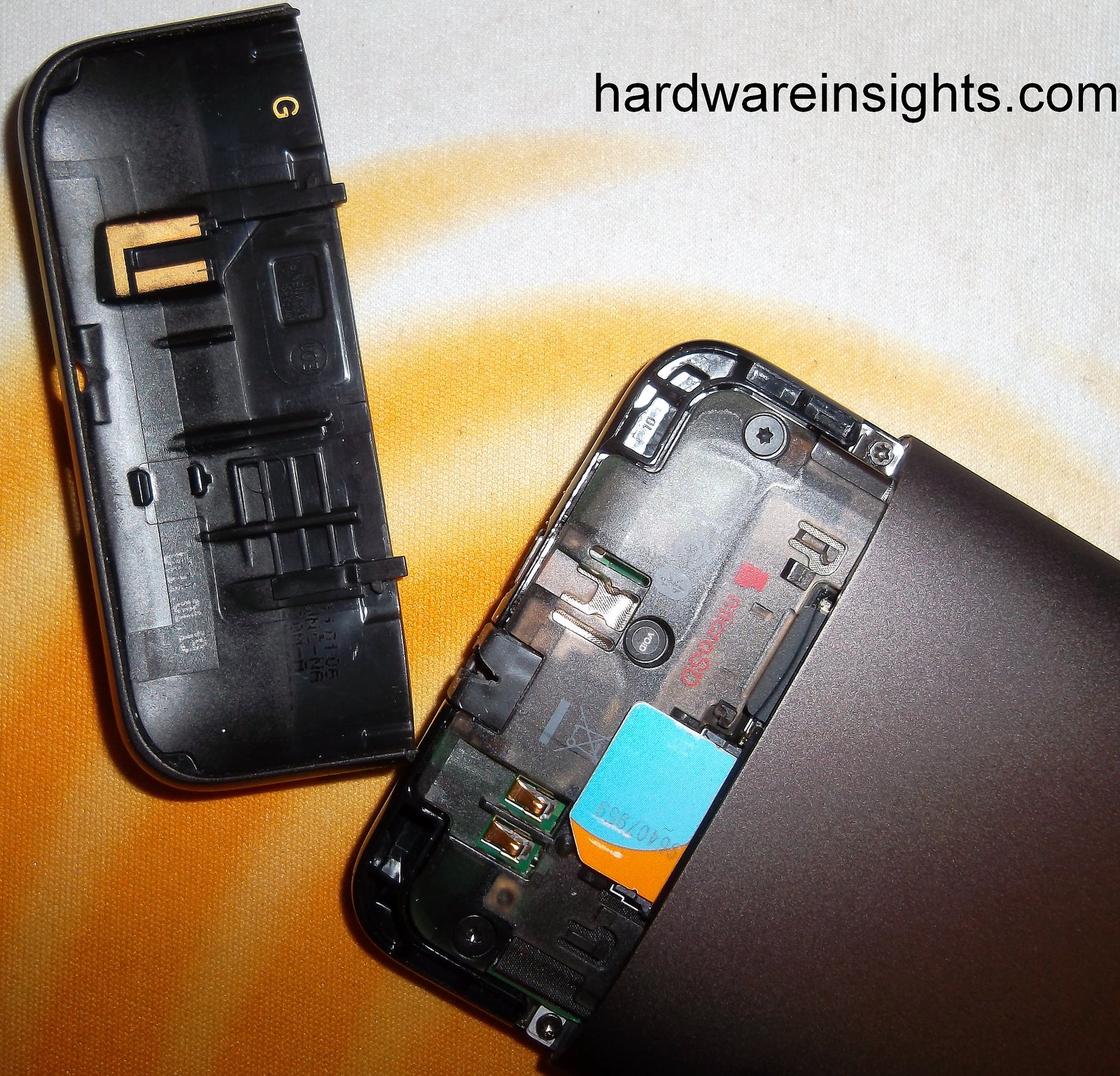 Display:
The display is gorgeous. I went to the AT&T store and messed with one of the iPhone 4 phones they had on display, (until they told me to go away), and the Inspire 4G definitely has a comparable display to Apple's "Retina Display." Also, since it is more than 4", you can view web pages and pictures easily.
Camera:
That is another one of the Inspire 4G's strong points. The 8 megapixel camera with a two-bulb flash. The majority of the pictures produced are very good, but it does blur easily. Color representation is not so good, as all the pictures have very bright greens. Below you can see two pictures of the same thing, Inspire 4G on the left and iPhone 3GS on the right. [picture comparison] When viewed on the computer and enlarged, the images still looked sharp, even though there is some noticeable noise due to the small size of the image sensor. Also, the flash is almost completely useless, as when used all the pictures end up blurry, pale, and green. Here is an example of a picture of my dog using the flash. If you want to see the video capability of this device, check out THIS video on YouTube. Anyway, here are some more pictures I made on the Inspire 4G: [pictures made using the device]
[PICTURES HERE COMING SOON…]
Android OS:
This phone runs Google's Android OS. Since it's an HTC phone, it comes pre-loaded with HTC's custom-made "Sense UI".The Sense UI makes the look and feel of the OS a little more fluid, and also adds a few under-the-hood things like Facebook for HTC Sense, which has the handy feature of matching up text messages and stuff with the caller's Facebook avatar if they're your friend on Facebook and if they are in your contact list. The Android Market (similar to the Apple App Store), has lots of great Apps. You can, of course, get Angry Birds, Angry Birds Rio, and all the other Angry Birds games, for free on the Android Market. There are also many paid apps available. One problem with the Android Market is that since Google puts almost no restrictions on the apps available, trojans, viruses, and other malware are rampant, especially if you use apps not from the Android Market. Of course, there are also a ton of free and paid Anti-Virus programs available in the Android Market. If you like AVG, (read our review of AVG Free 2011 by clicking here), it is also free for Android. I opted for Lookout Mobile Security, because it was recommended to me by the Best Buy phones salesperson, and because it had lots of great reviews, and because it also includes other things like a Find My Phone function you can access by going to mylookout.com. When I tested it, it found my phone within 30 seconds, and it was precisely accurate, and it even got the location in my house correct within like 5 feet. I did notice a few flaws and annoyances, but I don't know if they are because of Android or because of the Sense UI. The first one is that sometimes when I tap a notification, it disappears instead of taking me to the appropriate app. Another one is that often times the Google Voice Search will come up, disrupting anything the phone is doing, especially when listening to music. Also, you can't remove the apps that are included with the phone, including the very large trial version of Asphalt 5. A few other great things about Android is its perfect integration with Google services, such as Google Maps, Gmail, and Google Docs. Another plus is that Google Navigation Beta is included, a free service that is just like the GPS system you will find in a car, complete with a talking person and stuff.
Here are two pictures, one of the lock screen and one of the home screen (note the windshield wiper, rain, and clouds animations that cover the screen, an over-the-top but cute way to tell me it's raining outside)…Whatever happened to looking out a window?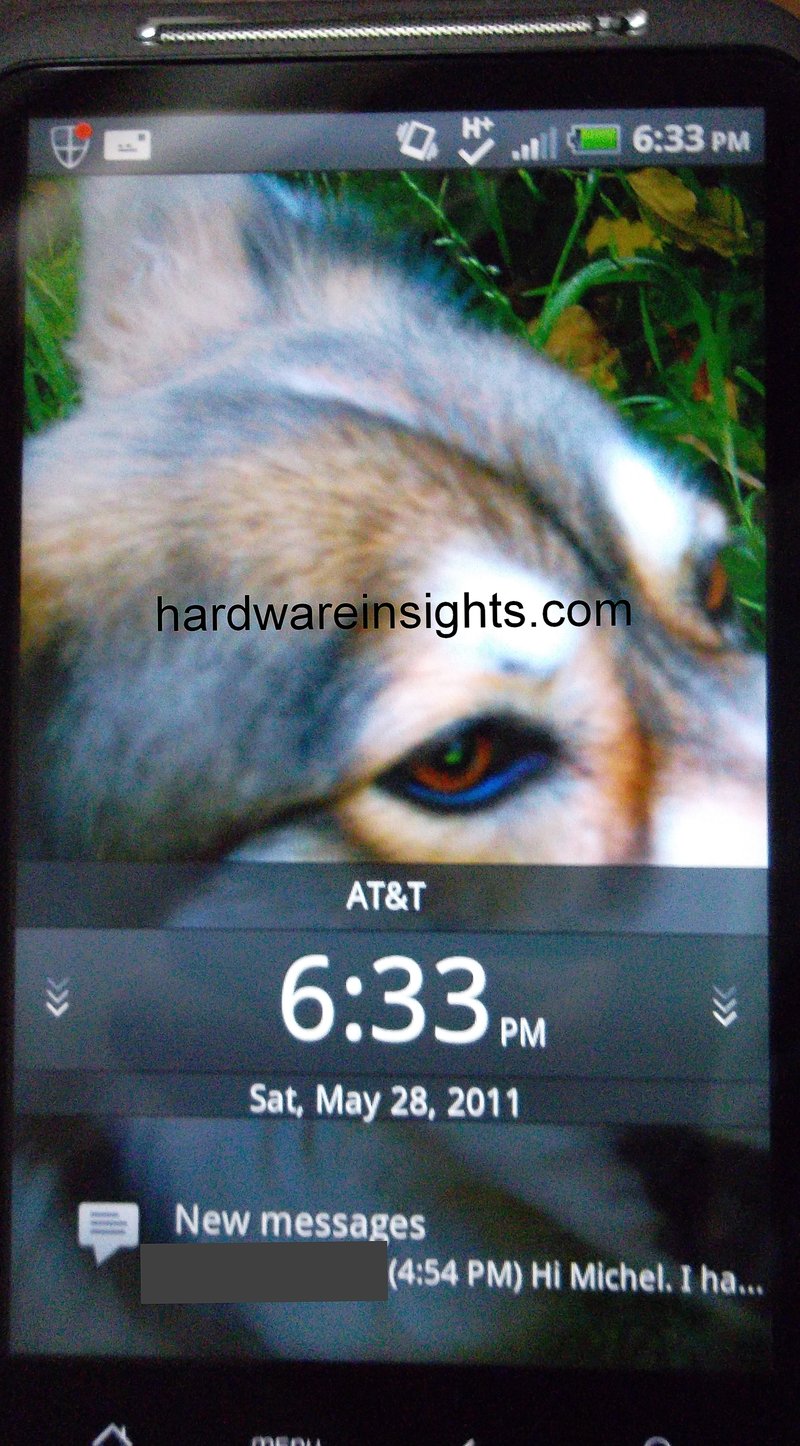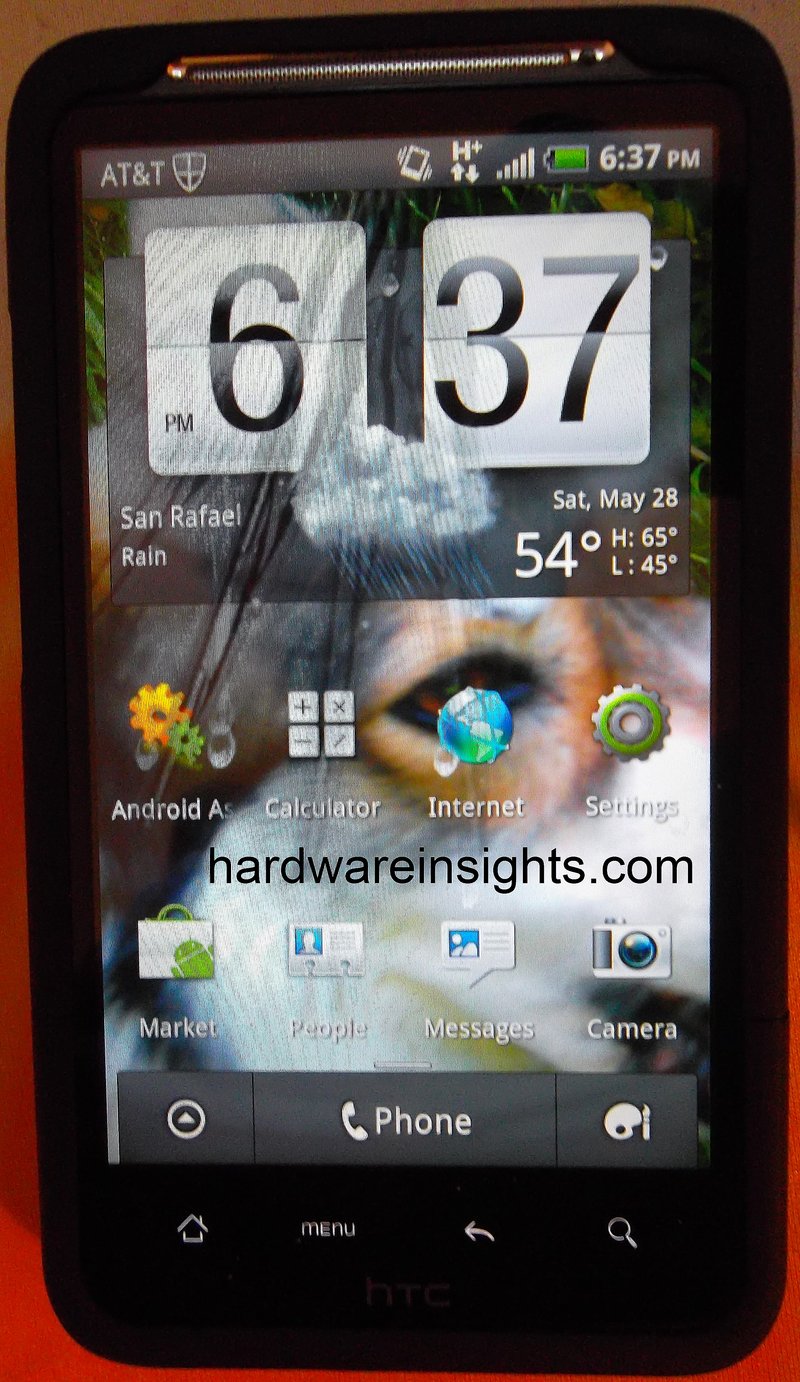 Internet:
The Inspire 4G is perfect for browsing the internet in many ways. First off, it runs on the HSPA+ network, (which, while not true 4G, runs at 4G-like speeds, so technically it runs on AT&T's 3.5G network). Even though the best speeds I got on 4G were 2980Kbps down and 355Kbps up with a ping of about 150ms, it's still quite impressive. The web browser that comes with Android is very good. It's got a very intuitive interface, supports multiple tabs/windows, and loads web pages almost flawlessly. A great thing about Android devices is that you can view Adobe Flash content (which you can't do on iOS devices). Bad thing is that not all Android browsers support Flash capability (Firefox 4 for Android doesn't support Flash). The huge 4.3" WVGA display makes web browsing and typing in forums relatively painless (as far as mobile phones go).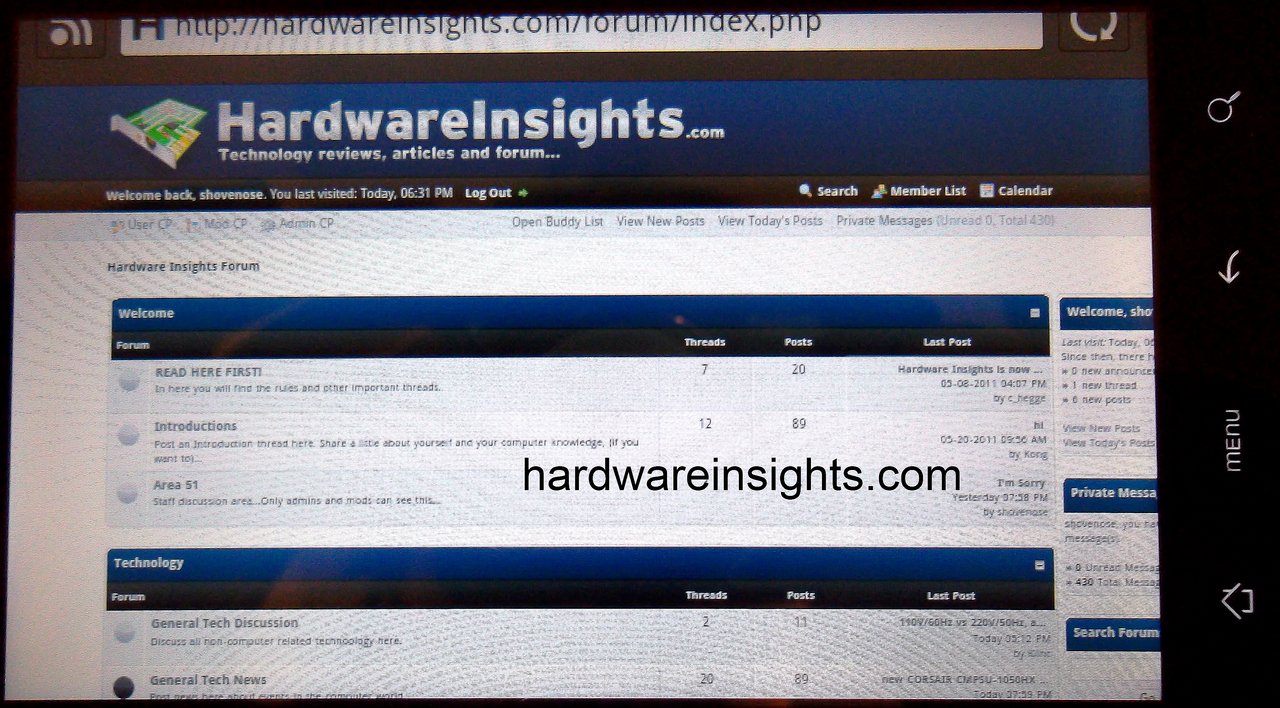 Texting:
The HTC Inspire 4G is wonderful for text messaging. It supports sending Multimedia text messages. The large keyboard makes pounding out quick things like "lol omg :P" very easy, it automatically turns certain character strings into smilies/emoticons, like :-) will render a cute little smiling Android creature…:-) …and the Facebook for HTC Sense will automatically include the person's Facebook avatar next to their message, as I said previously. Also, the keyboard can insert unusual characters. Access those by long-pressing on a "key"…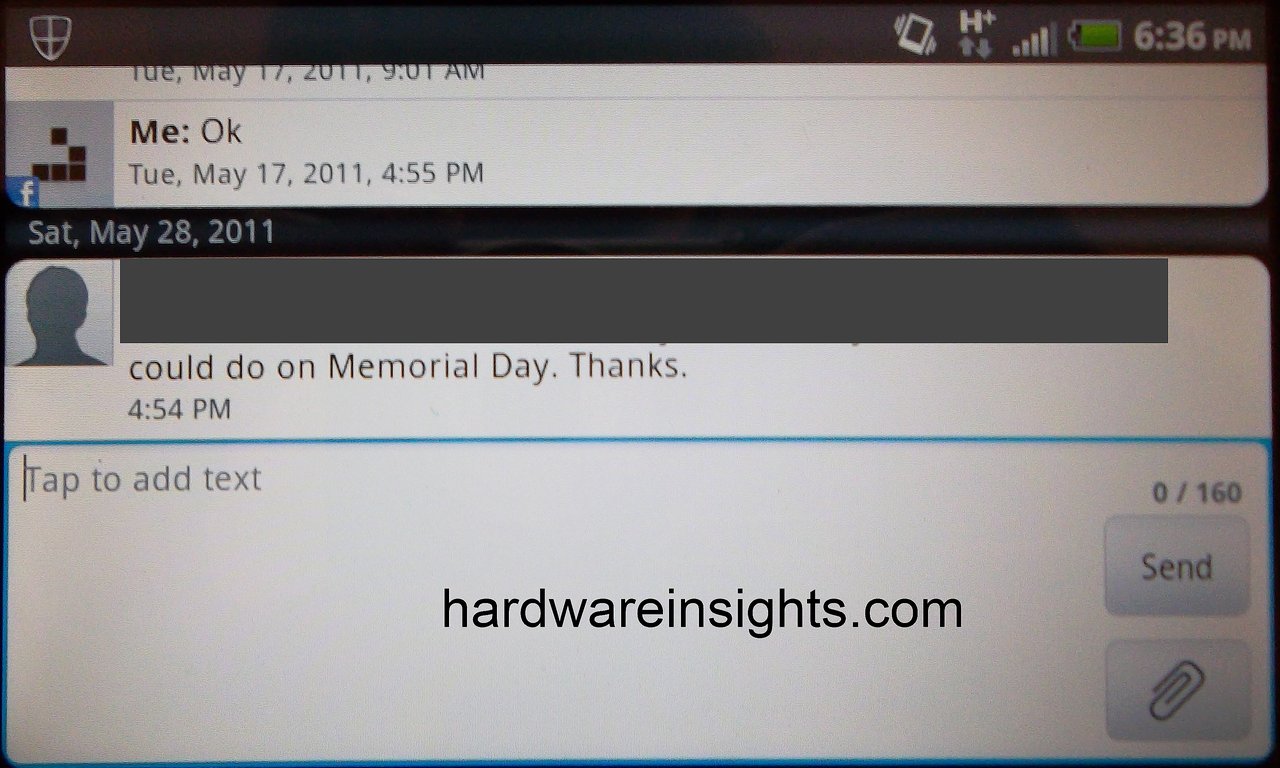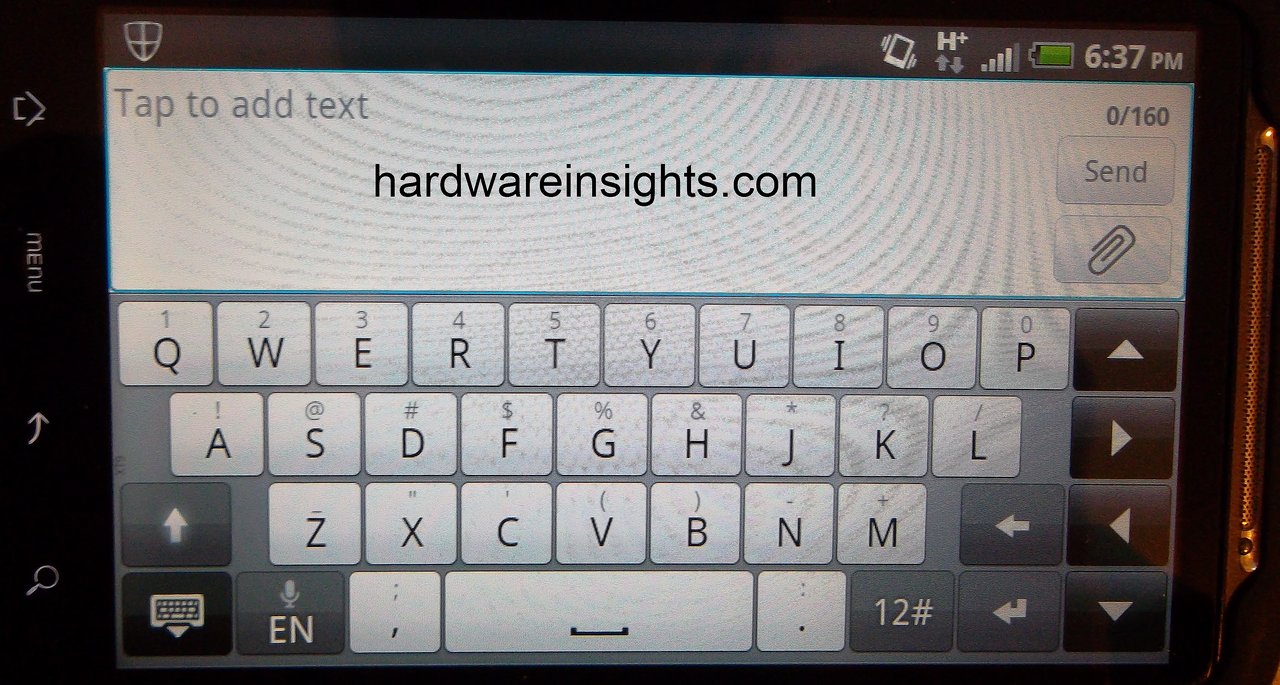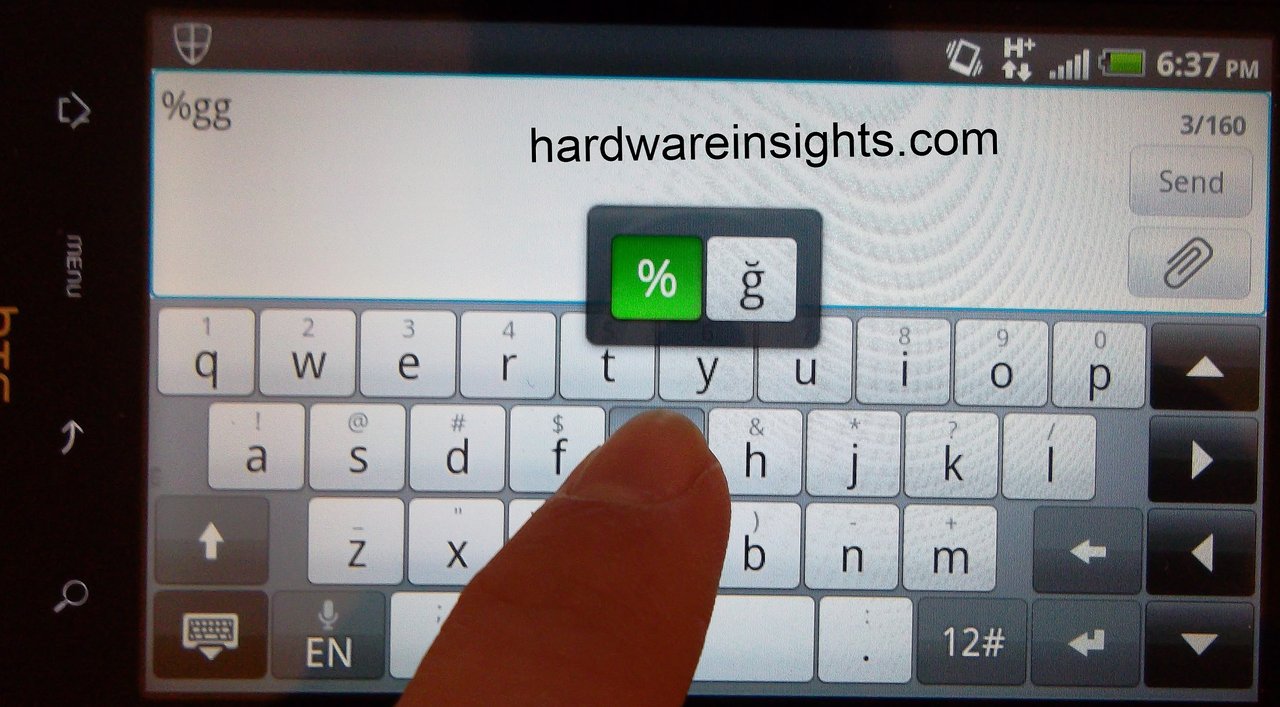 Media:
The HTC Inspire 4G can be used like an iPod; it has a built in music app that does the same thing. You must install HTC Sync on your PC to add music and stuff. Of course, there's always the Pandora Internet Radio app for Android. There is also a YouTube app that is included with the phone. Video playback is fluid and there is no lag or stuttering; the phone's 1GHz CPU easily keeps up. Unfortunately, the Inspire 4G's built in speaker sucks, so bring your headphones with you if you plan to listen to music.
Phone Calls:
I sort of kept this part to last because this is the point at which the HTC Inspire 4G fails. Badly. It's got terrible sound quality compared to any other phone I've owned. The speakerphone is terrible and the person on the other end has trouble hearing what you say. Also, the phone has a bulky shape that weighs a lot, making long phone calls more arm exercise than productive talking. My mom said to me the one time she used it, "Why would I want to hold this brick of a computer to my head?" And that pretty much summarized everything I've said in this ridiculously long paragraph.
Detailed Scoring:
Quality: 9/10
Display: 10/10
Camera: 8/10
Software: 9/10
Internet: 9/10
Texting: 9/10
Media: 7.5/10
Phone: 4/10
Final Score: 8.2/10
The Bottom Line: If you want a mobile entertainment center, this is the "phone" for you; just don't forget your headphones and don't expect to actually use your "phone" as a phone.
Discuss this review in our forum
Review sample source: purchased at Best Buy.
Purchase accessories here: http://newegg.com/
Manufacturer's product page: http://www.htc.com/us/products/inspire-att