Introduction:
The Samsung ST65 is a 14.2 Megapixel "Point-and-shoot" digital camera. Some of the features advertised on the box include a 27MM Wide Angle lens, a 2.7 inch "Intelligent" LCD, Digital Image Stabilization, "Smart Auto", a Perfect Portrait System, and a Smart Filter. Apparently, this is one Digital, Intelligent, Smart, and Perfect camera. At least that's what Samsung thinks. Let's see what I think.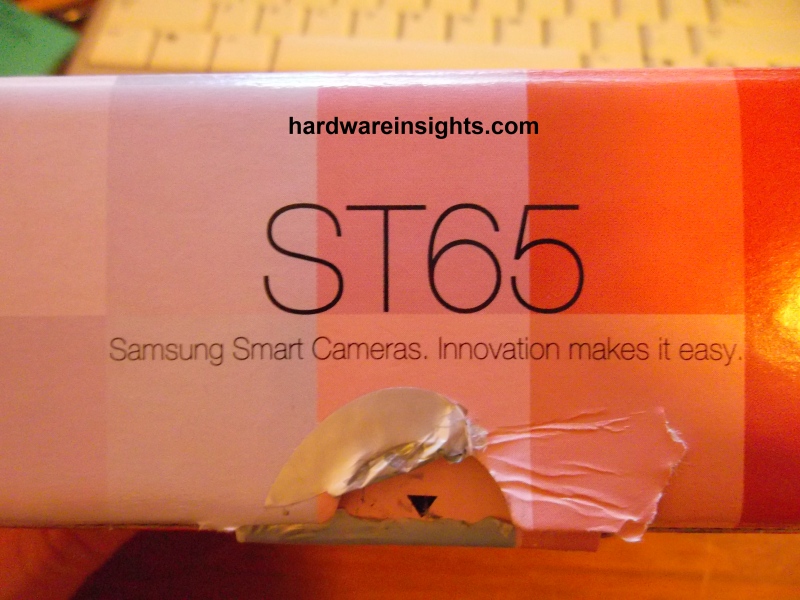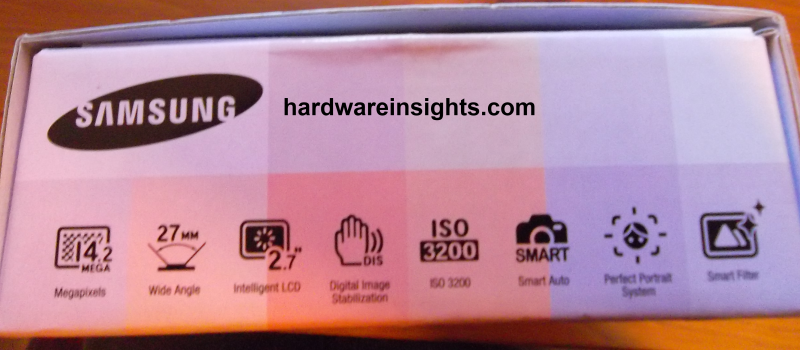 On the back of the box Samsung continues with the Smart theme, saying "Samsung Smart Cameras. Innovation makes it easy."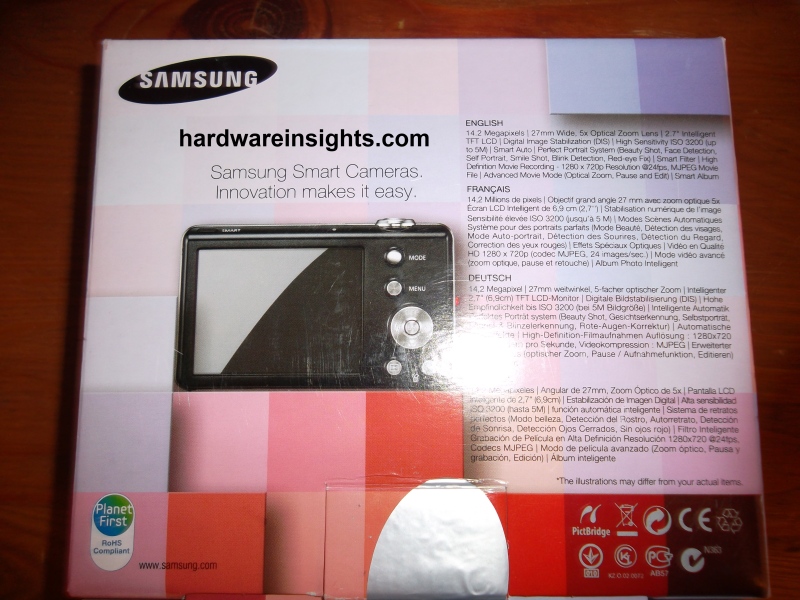 It seems that the only place they don't mention "smart" is on the front of the box, but they do say "intelligent" again.
Here are the detailed specification of the camera. Read more about the manual later on.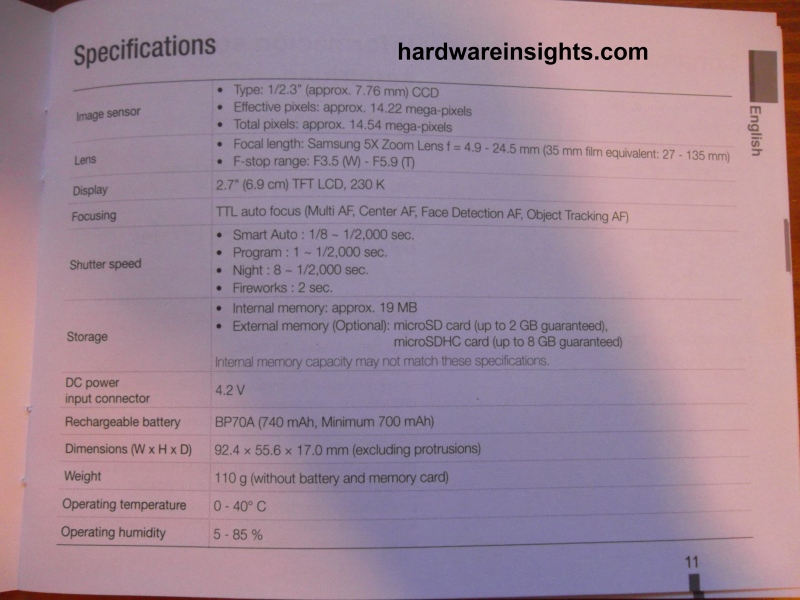 Hardware:
The camera is small like most cameras of this type. It's relatively decent to hold. However, you may want to use both hands if you are zooming in and out or pressing buttons.
There are, however, a few things Samsung could have thought out a little better. First off, the camera does not stand very firmly. It does have two very small plastic "feet" that keep it standing upright (and slightly titled backward) when it is on a hard, flat surface like a table, but the second you put it on a soft or not perfectly flat surface, or shake the surface, it plops forward.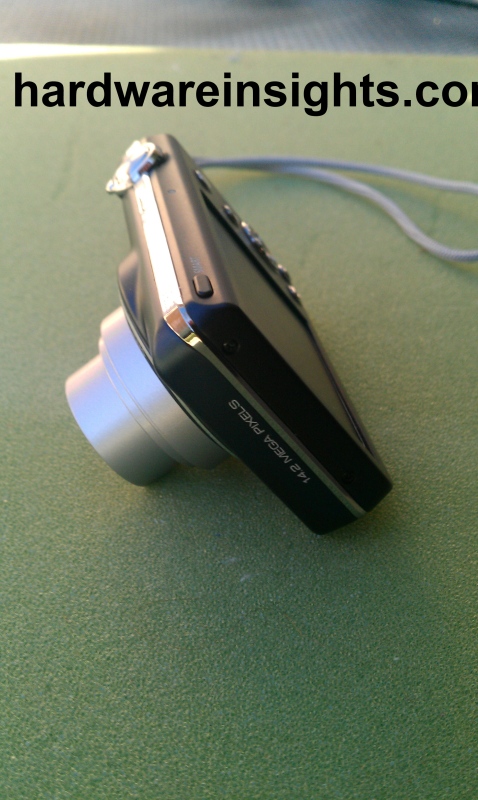 Here are views of all sides of the camera: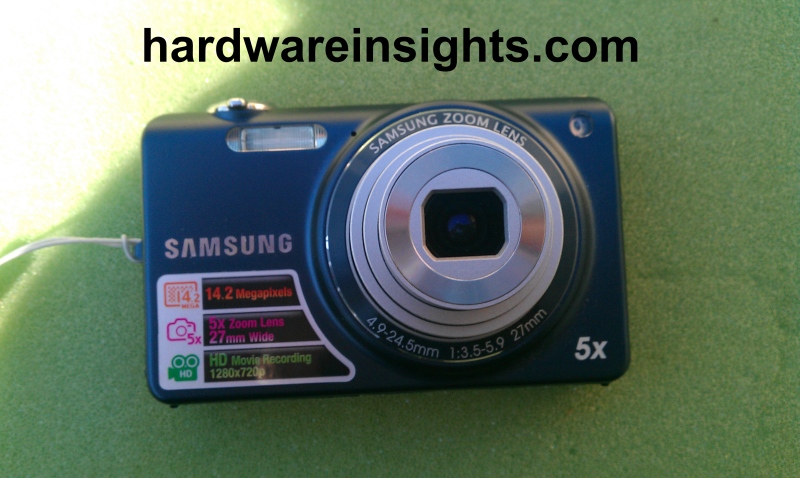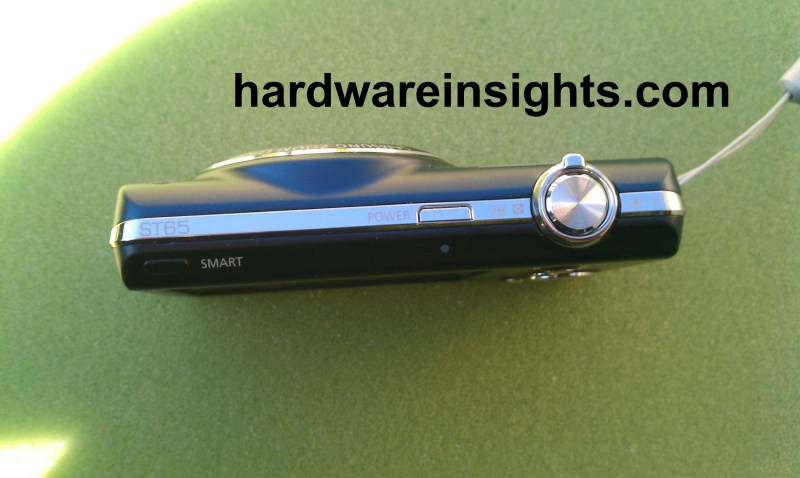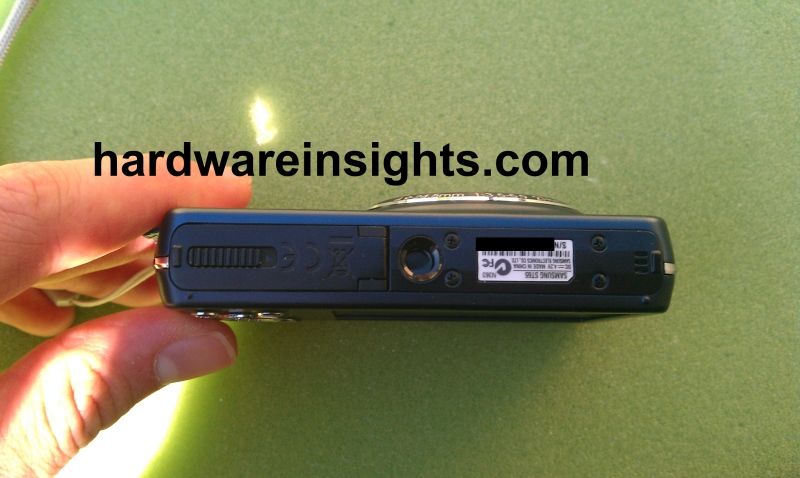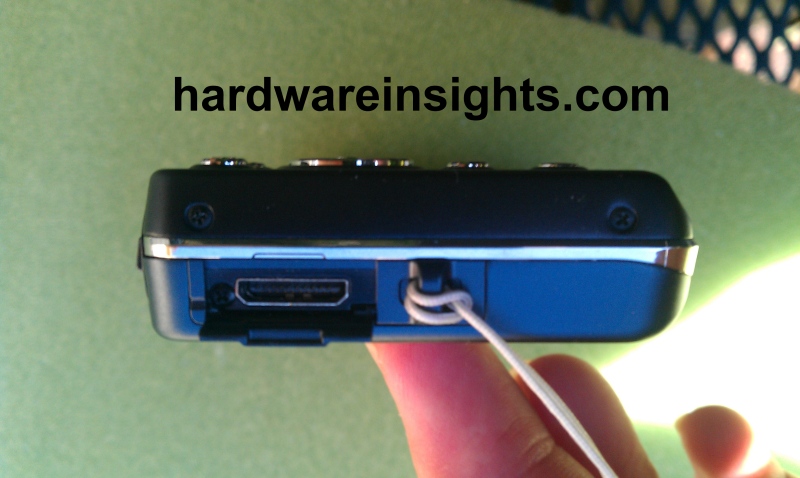 The Display:
The 2.7″ (2.7 inch) LCD screen on the Samsung ST65 digital camera is not as good as I would have liked to see. The 3″ screen on my old Kodak Easyshare M1033 10MP camera (which broke, that's why I had to purchase a new one), was much crisper. I am also concerned about the durability of the screen on this camera, because there is no hard plastic covering over the screen, unlike my old Kodak which had a very tough cover over the screen. However, something I really like about this camera is that the screen is recessed, not flush with the back surface of the camera, so it is less likely to be scratched or damaged if placed on a flat surface. But if the screen does get damaged the camera is virtually useless, since it does not have an old-fashioned viewfinder.
In my opinion, pictures looked a lot sharper and more vivid when viewed on the computer, rather than on the camera itself.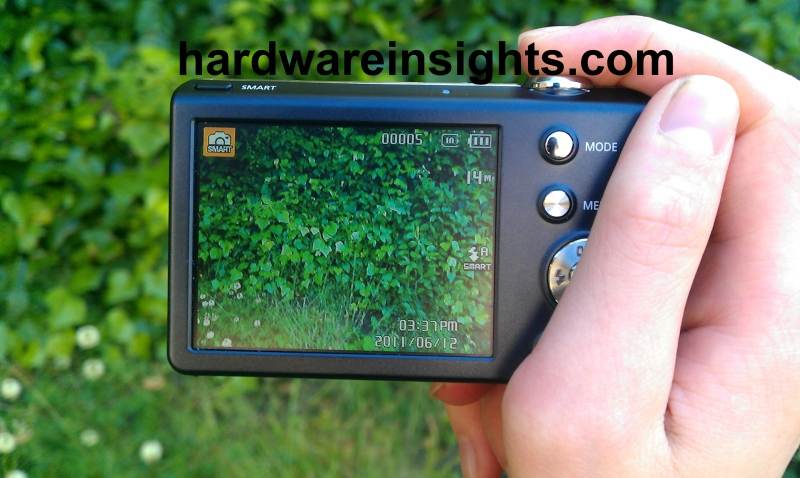 The Software:
As far as software and drivers for your computer, this camera does come with a CD, but I did not use it and I did not test the Samsung software. However, the software on the camera itself is quite intuitive,
with an easy-to-navigate menu system that reminds of the "ribbon" interface on Microsoft's Windows Live Mail 2011.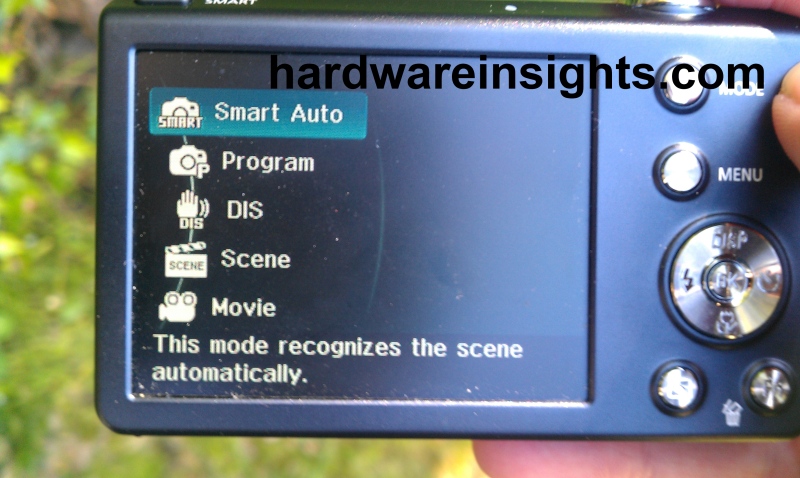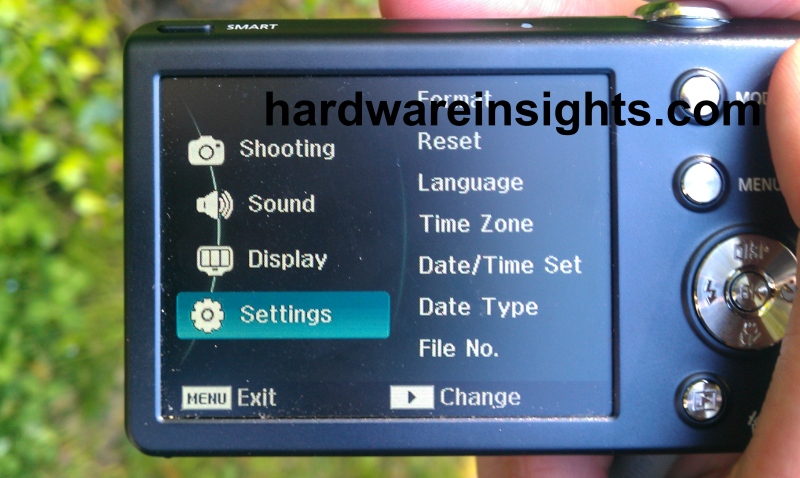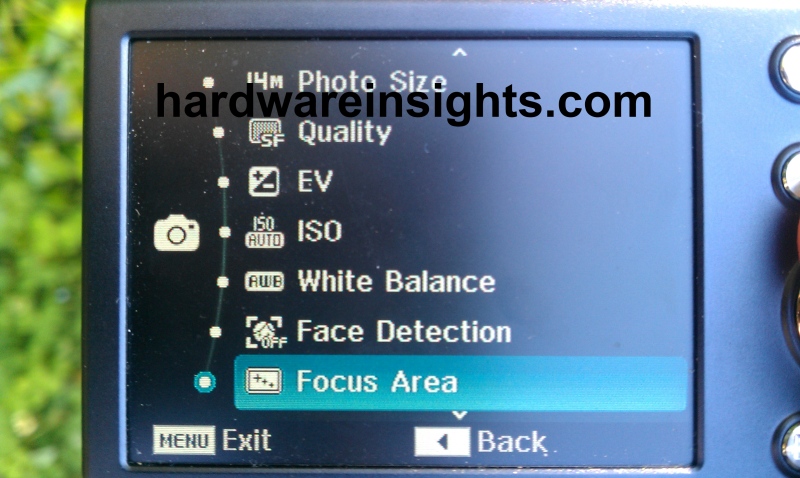 Picture Quality:
The Samsung ST65 digital camera is a camera after all, so it should perform well in this section. Do you want the good news or the bad news first?… The good? I'm glad because that's what I was planning to reveal first.
The good news is this camera does the job of being a quick and easy-to-use digital camera quite well. For the most part, pictures were sharp and had good color accuracy, and even the very little details stood out quite well. Here are some examples of the good picture quality of the camera. You can pretty much count the dust particles on the Okia power supply and its cables, etc. Note that all actual pictures taken with this camera in this review were reduced in size to make them more web friendly.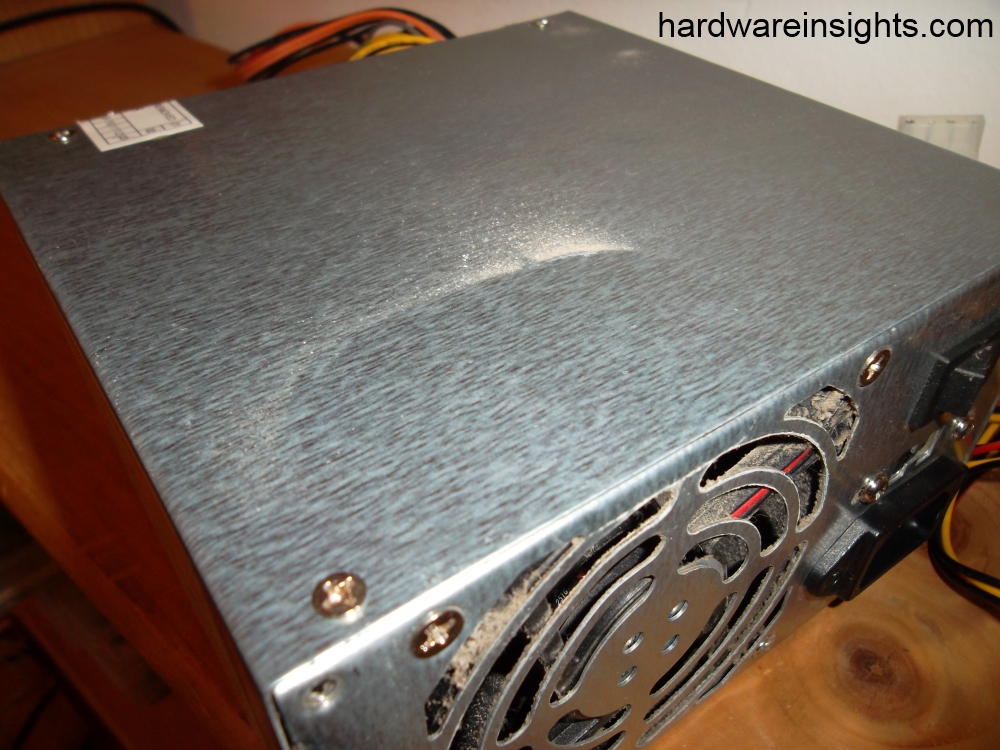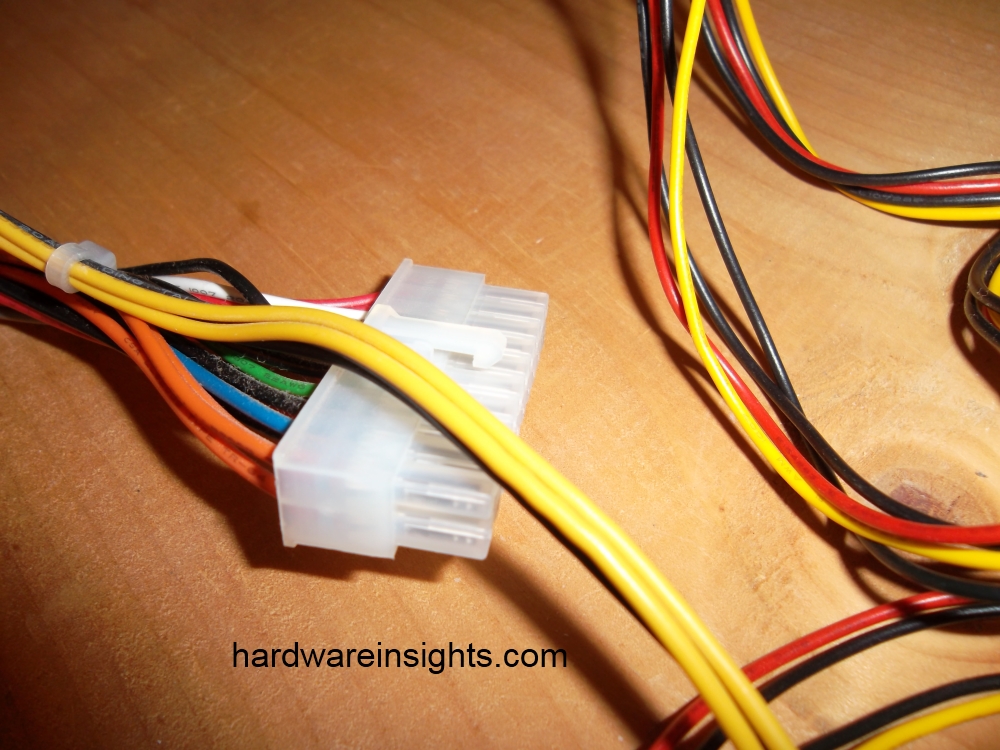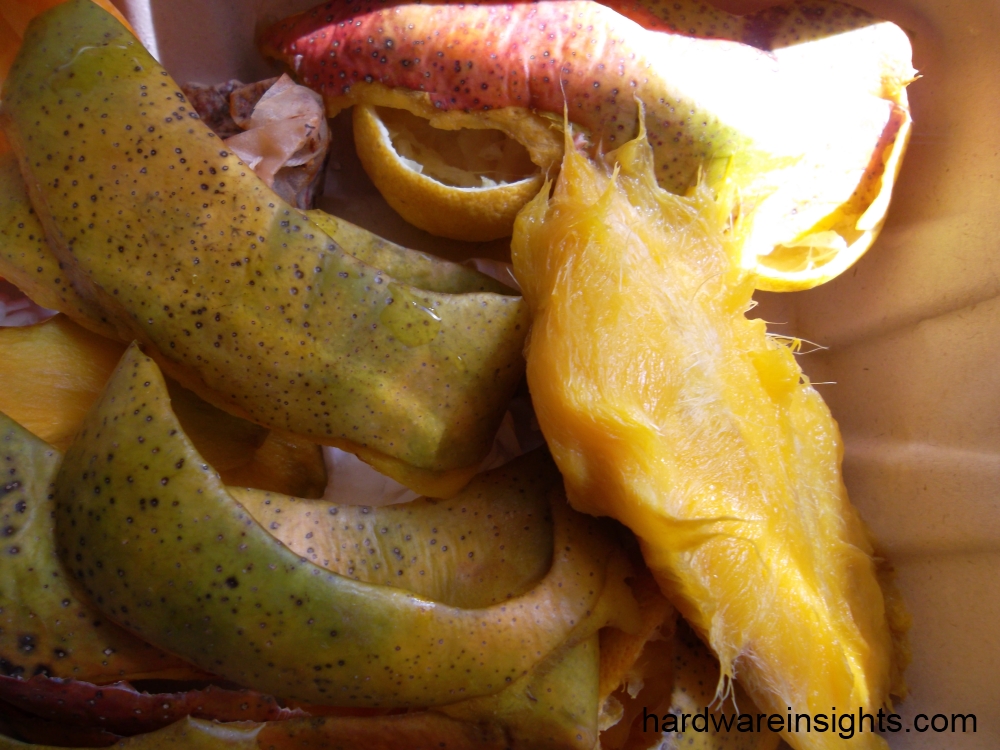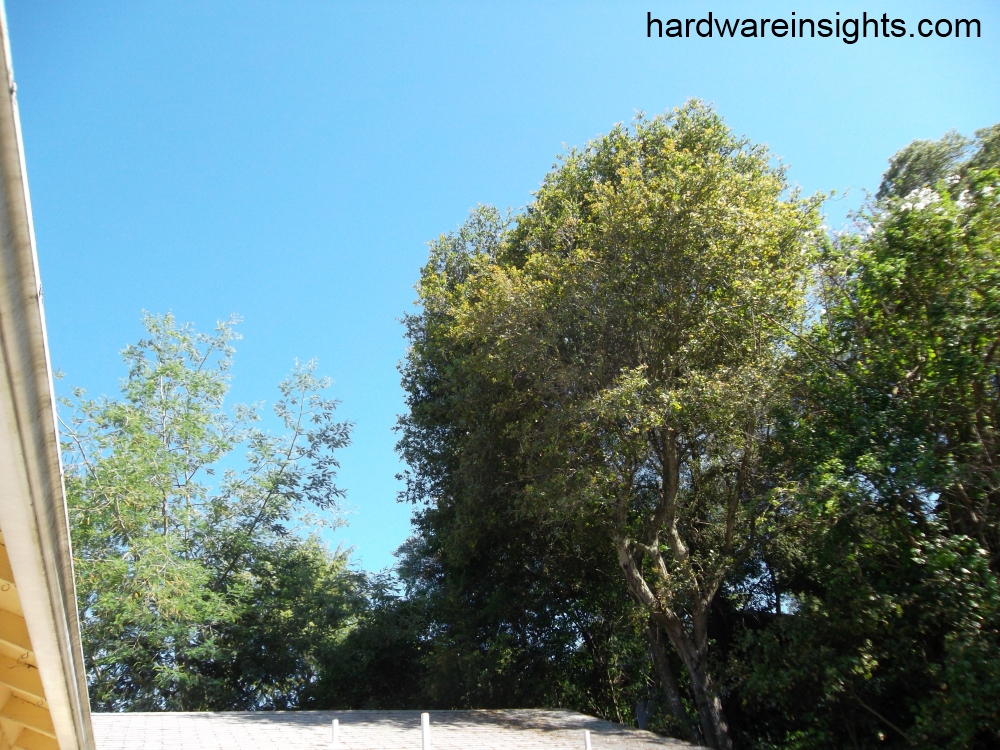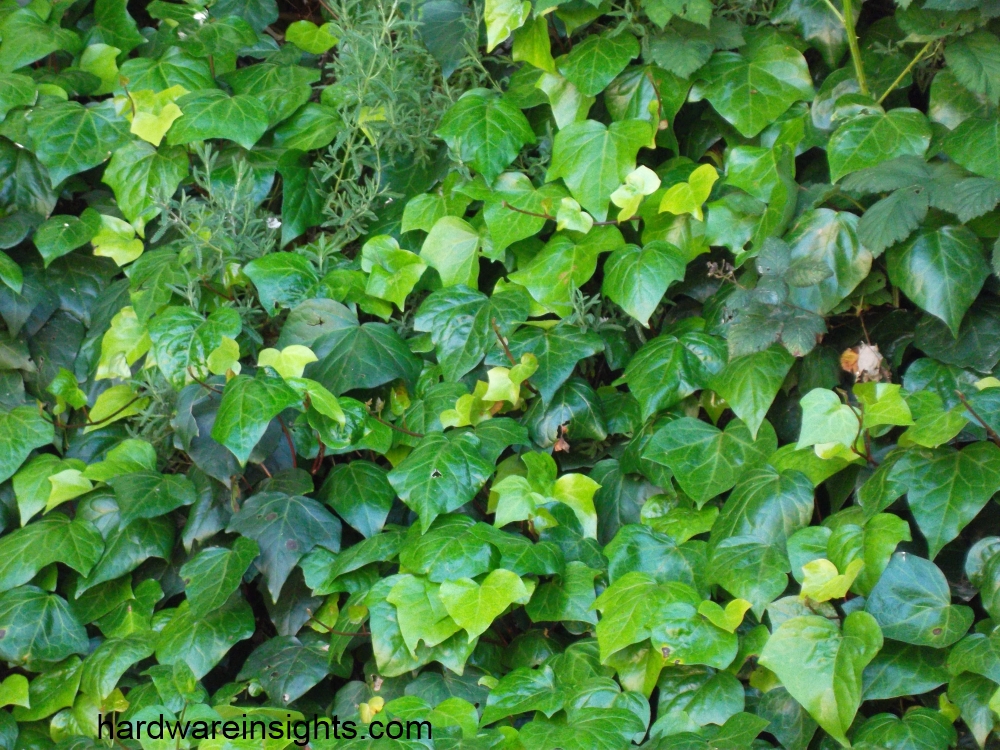 The bad news is that, like most of the lower-end point-and-shoot digital cameras out there, the Samsung ST65 does a terrible job in low light situations. To make matters worse, the flash makes things in the center of pictures look exremely bright, while barely increasing the lighting of the edges of the image, as you can see in this picture of my living room floor.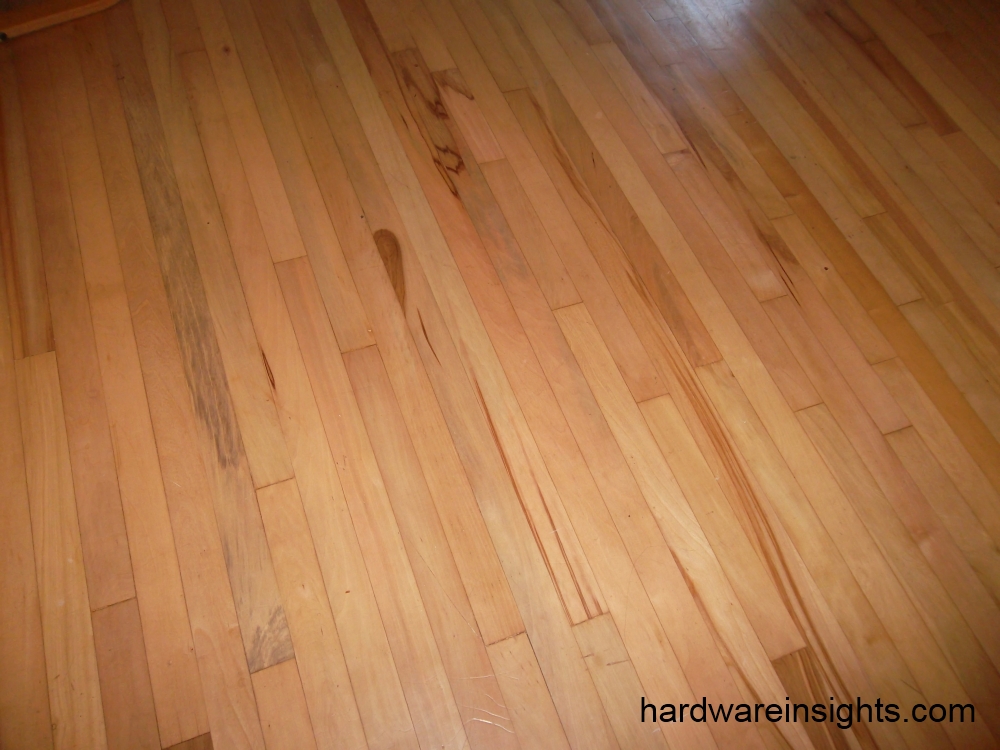 Also, it added a weird diamond pattern to the screen of my phone.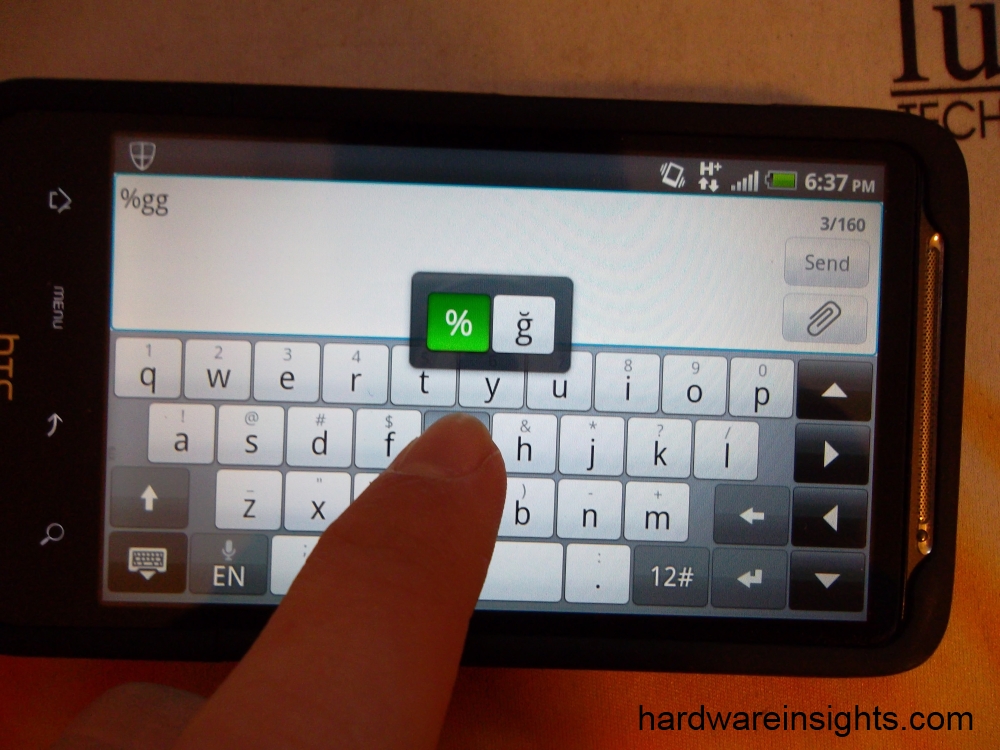 Accessories:
Is that how you spell accessories? No? Too bad, that's how I spell it. Yes? Okay, well I guess I got something right. Not funny? Great, let's move on. Samsung includes a CD that has the drivers and image sorting software on it, one of those oh-dear-this-thing-is-so-thin-why-doesn't-it-break lanyards, an instructions booklet, and a USB cable and 120V AC charger adapter.
The manual is pretty good. Here is an example of a page from it: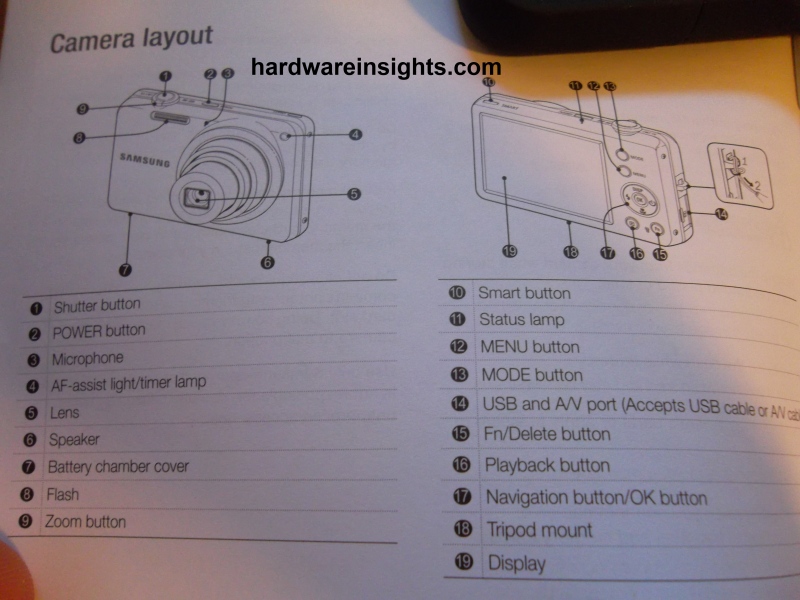 the power adapter/charger included is very small and compact, and since it uses a sideways design it isn't very boxy and it only uses a single plug if used on a power strip.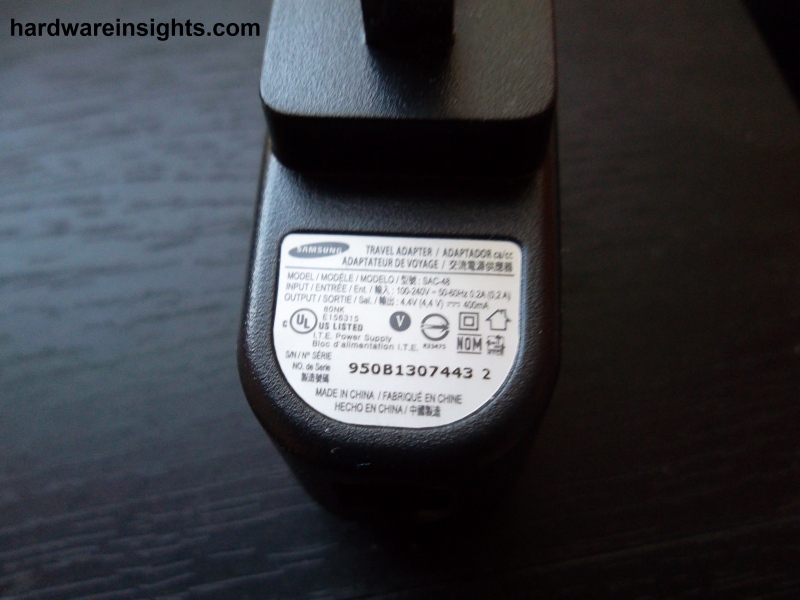 The ST65 has an LED on the charging cable. It glows red when the camera is charging and green when the camera's battery is full.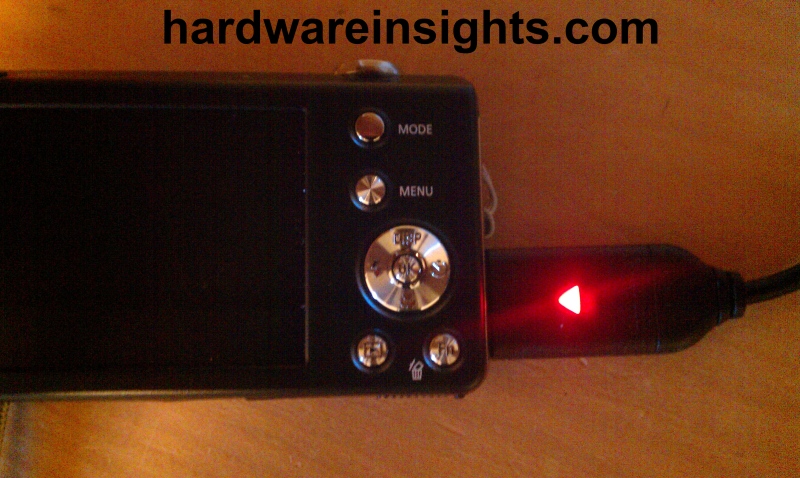 I have found the battery to be rather good as far as how many pictures/how much video I can take on a single charge. The only problem I've found is that the camera seems to use a lot of power and the battery drains itself quickly when the camera is sitting unused (turned off), and it often has to be recharged before being used again.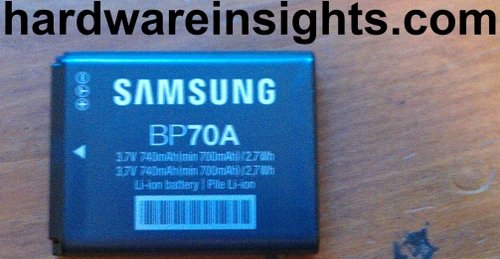 The Samsung ST65 uses a Micro SD memory card, which is not included.
Value: I'm going to give this its own little section for the first time. The ST65 is a good camera for the price I paid for it down at the local Best Buy $129.99 (not including tax of course). I would recommend this camera to people who are looking for a small but feature-full digital camera perfect for traveling, etc. But if you're an avid photographer, I would defintiely not recommend it.
Discuss this review in our Forum!
Conclusion:
Picture Quality: 7/10
Features: 8.5/10
Hardware: 9/10
Interface: 9.5/10
Value: 7/10
Final Score: 8.2/10
Review Sample Source: Purchased at Best Buy.